Oceanwings pelagic – 3 November 2006
A great Oceanwings trip this morning on glassy seas with crystal clear skies (see the photos below!). A good assortment of birds, with both Gibson's and Antipodean, Campbell and black-browed, Salvin's, and white-capped albs. Good numbers of Hutton's shearwaters on the way out (there were 10s of thousands passing the tip of the Peninsula yesterday afternoon in much windier conditions). Also great views of Westland petrels, one or two white-chinned, and several short-tailed shears, and the first flesh-footed for the season. Great shows put on by dusky dolphins on the way back in! All in all a great trip.
One nice male cirl bunting with several yellowhammers at the South Bay Reserve, and then found two reef herons on the rocks opposite the Reserve! After lunch headed around to the Seal colony and found the WANDERING TATTLER (thank-you Tony, 186 for Brent the year!) amongst approximately 35 turnstone.
BRENT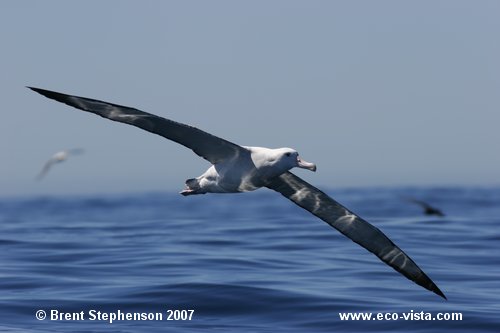 Above: Wandering albatross (probable Gibson's) gliding over glassy seas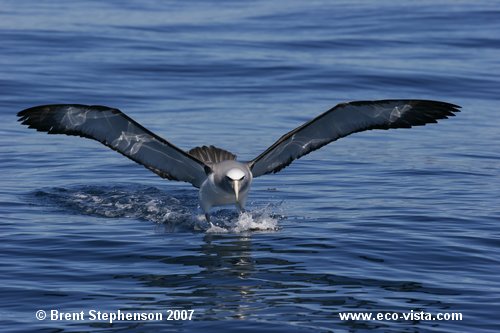 Above: Salvin's albatross coming in to land on glassy seas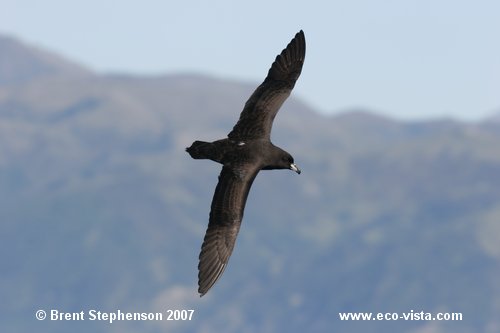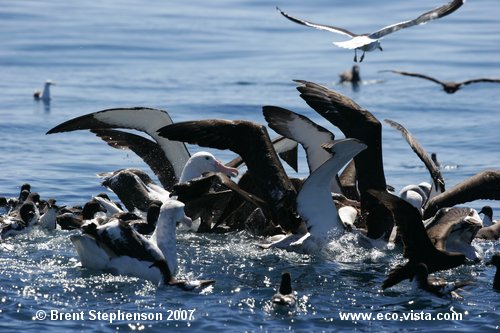 Above: Feeding frenzy at the burley