Chatham Islands – 7-28 November 2005
Just back from a three week DoC contract on the Chathams working with taiko, based at the famous 'Taiko Camp'. This was my first trip to the Chathams, so a really amazing trip and chance to catch up with all of the birds I had read and heard so much about…seeing black robin after reading about them since being knee high to a grasshopper was a really surreal experience! The trip netted me eight new birds for my NZ list (taiko, Chatham and Pitt Island shags, Chatham oystercatched, Chatham pigeon, Chatham pipit, Chatham warbler, and of course Chatham black robin), and I managed to get some great photos along the way (see below).
But, the real news is that this summer has been a very interesting one for taiko research, as mentioned earlier by Tony. The combined efforts of the Chatham Island Taiko Trust and DoC have seen the capture of 7 new birds and 5 known banded birds this season. This is an unprecedented number of new birds and is possibly a consequence of the predator control being undertaken around the burrows in recent years. It also highlights the fact that there are more active breeding burrows that are yet to be found. Many of these captured birds have had transmitters attached (with the direct hope of finding some of these other burrows), and my main involvement was based around tracking these birds, both remotely, and on the ground within the Tuku Reserve, although I was involved with some of the catching. The Reserve itself is a pretty amazing area, with very thick vegetation in much of it, making moving off the limited track network a real challenge, especially at night. To date two new burrows have been found, one was found just over a week ago after a couple of very cold nights in the bush, and the other was found just the other night. Tracking of the remaining birds is still being undertaken, with the hope that some of the other birds fitted with transmitters will be heading back to their burrows over the next few weeks as the moon wanes and the nights become darker. Fingers crossed there will be more exciting news from the Chathams over the next month or so!
It's an amazing place, and an exciting project, with the benefits of the hard work that has gone into it over the many previous years now starting to payoff. Keep up the good work Taiko Trust and DoC.
BRENT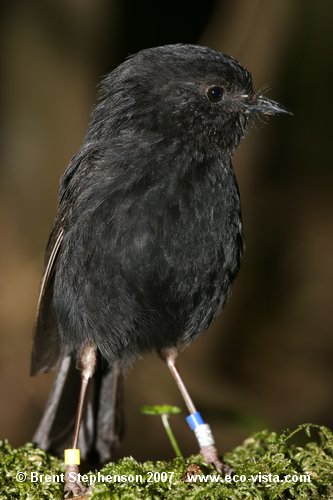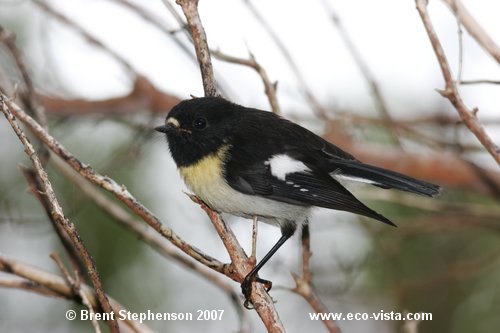 Above: Chatham Island tomtit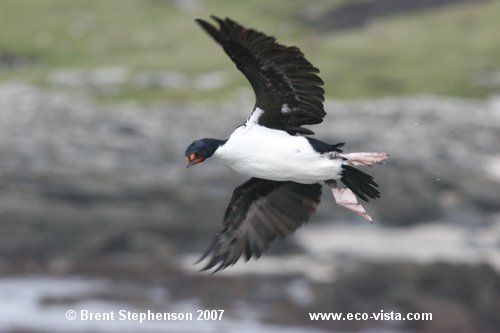 Above: Chatham Island shag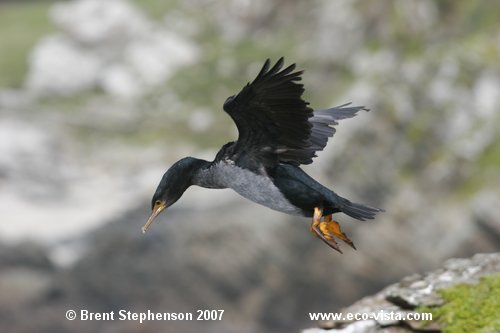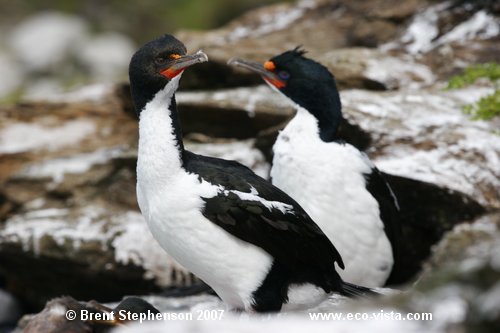 Above: Chatham Island shag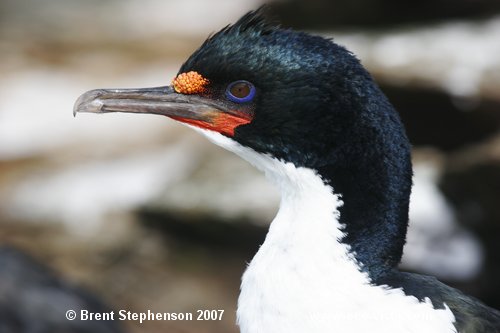 Above: Chatham Island shag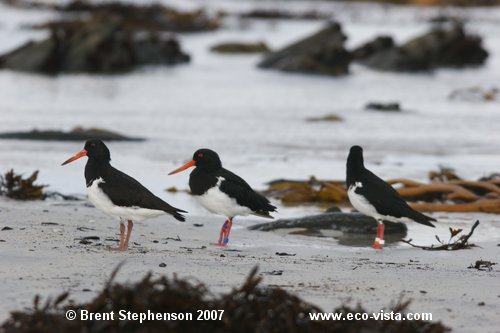 Above: Chatham Island oystercatcher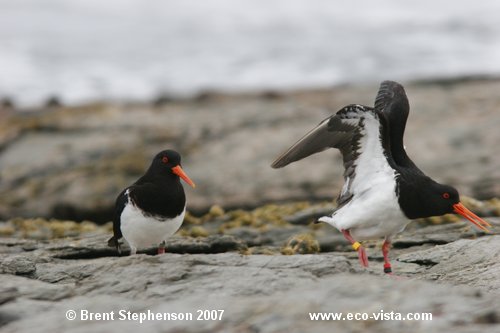 Above: Chatham Island oystercatcher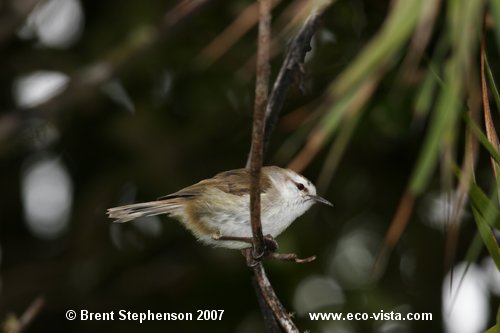 Above: Chatham Island warbler
Above: Chatham Island warbler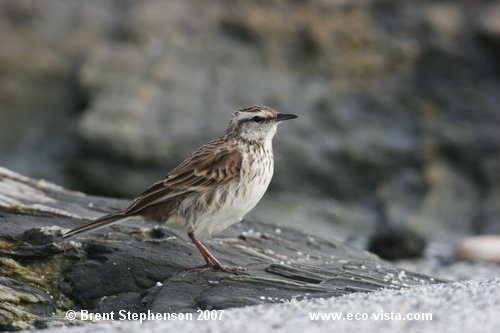 Above: Chatham Island pipit
Above: Buff weka (juvenile)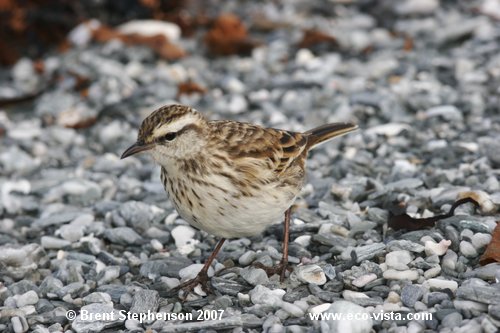 Above: Chatham Island pipit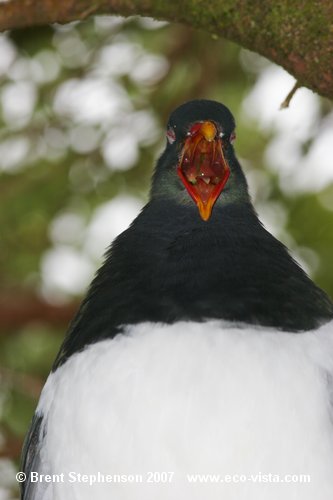 Above: Chatham Island pigeon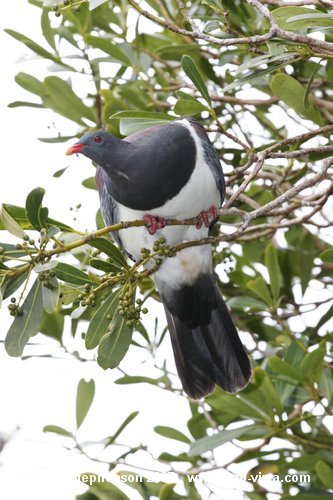 Above: Chatham Island pigeon
Above: Brent outside a taiko burrow
Above: Brent holding an adult taiko captured at night
Above: Chatham Island taiko
Above: Chatham Island taiko