02/12/02 and 13/01/03 Red-necked phalarope, Phalaropus lobatus, at Lake Grassmere, near Blenheim
Brent visited Lake Grassmere, with Steve Wood, after a failed attempt at twitching the Kaikoura chinstrap penguin (see trip report and chinstrap article). We managed to see the phalarope on this occasion, and then at the end of a South Island trip (see trip report), Brent called in there again and saw the bird. This time the weather was a little better and Brent managed to get some more pleasing shots, although it still didn't allow an overly close approach.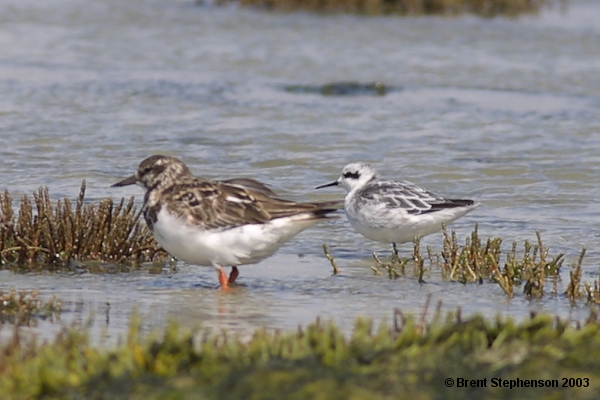 Red-necked phalarope (beside a turnstone in the top photo).