22/06/04 Intermediate egret, Egretta intermedia, at Lawrence, Otago
This sighting, information, and great photos come from Richard Schofield (expert 'strange heron' finder) who spotted this one recently. The egret apparently first appeared about three years ago, then disappeared for a while, but has been present almost continuously for the last 15 months or so (apparently it's called Henry!). It lives on some privately owned ponds just off the main street in Lawrence, on the road to Gabriel's Gully. The bird apparently spends most of its time in this area, or at various points up the road to Gabriel's Gully. It does move around a little – with a couple of reports of it feeding with people's chickens! The land owner is happy for people to access the ponds, but permission should be sought before doing so.
Good spotting Richard!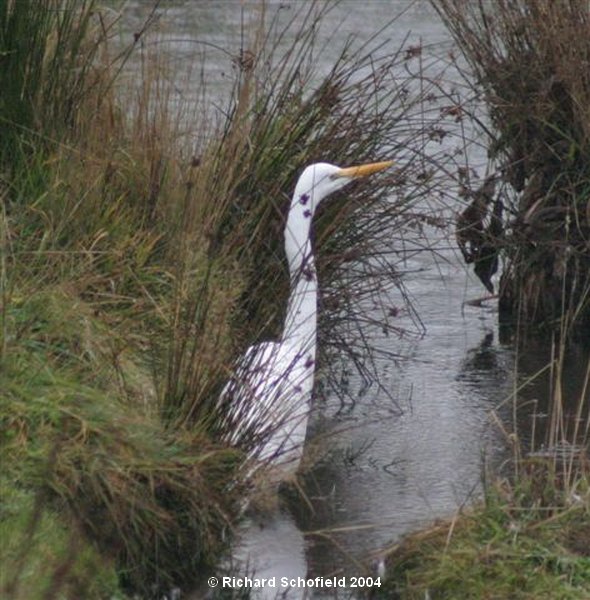 The above photographs are copyrighted. If you would like to use them, then please contact me and I will pass on the request to the photographer – Richard Schofield.