Rock wren with strange leg 'bands'
Although not exactly an ID problem, this is an interesting one.
On 31 January 2005 Brent visited the Homer Tunnel area whilst guiding clients. The target bird was of course rock wren, and after much sitting in the sun we managed to spot several birds at about 300m . We managed to get to where the birds had been seen, and were approached by an absolutely stunning male.
The bird came within 2m of us and put on a real show. Whilst watching and photographing the bird Brent realised that it had something strange wrapped around each tarsus. It seemed like there was a fibrous bracelet around each tarsus, and although they didn't appear to affect the bird, their origin and the material from which they were made is of interest. They appear to be made from plant fibres that may have been used in nest construction. Perhaps they had developed during incubation?
If anyone has seen this sort of thing before, or has an idea of how they may have developed, then we'd be interested to know.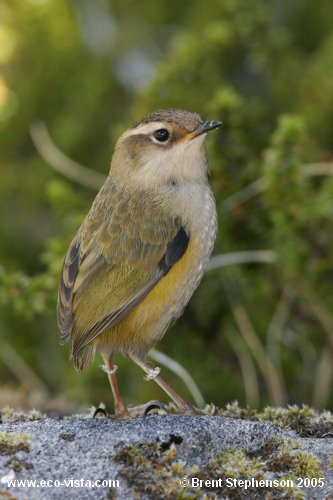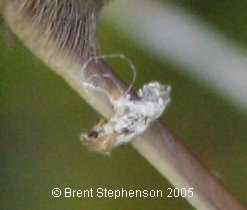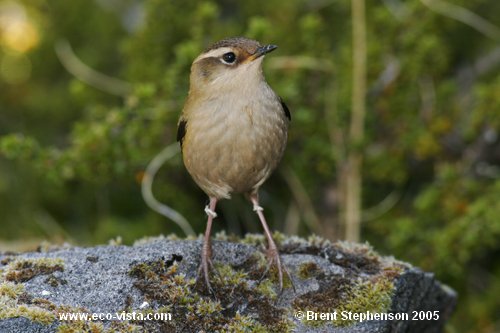 The above photographs are copyrighted. If you would like to use any of them, then please contact me first. Reproduction in any form without consent is not permitted.